Around the globe, soldiers and security personnel faces various hazardous ballistic risks while combatting. A soldier is most vulnerable to head injuries and not only with the bullets hitting the head but also from shrapnel and fragments from nearby explosions. Hence, they require utmost protection against lethal injuries while also ensuring the speed and deftness required in any modern combat operations. Through this article, we will try to summarize the expectations of a modern ballistic helmet.
Macromatrix Technology
Macromatrix helmet shell technology in Kavro helmets ensures that the head above our Heroes shoulder, stays well protected!
Macromatrix technology within Kavro Ballistic helmet uses smart materials, techniques, and processes to deliver the performance that meets, and exceeds even the most stringent the global standards. They offer Level IIIA protection against ballistic threats, high-velocity fragments with V50 values starting from 720 m/s and also protect from high-energy rifle rounds such as AK-47 MSC, M80, NATO ball, etc.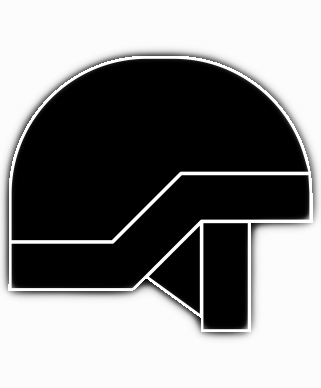 Understand the Smart Trinity, Technology behind Combat helmet
Military helmets earlier designed to counter threats from bullets and shocks and uplift the performance of the wearer by focusing on the weight and comfort of the helmet. However, in today's time, the ballistic helmet has progressed into suspension systems that not only make it all-day wearable also provide complete protection from blunt trauma and enhanced the soldier's performance focusing on the design, sizing, fittings, and any added extra components during a tactical operation.

Helmets can be fatal and dangerous when their own helmet's bolt acts as a secondary fragment when hit with a bullet and can turn out to have more impact than primary fragments resulting in a life loss situation. The bolts in the Helmets weaken the ballistic integrity around the drilled area and diminish the performance of the helmet. Explaining further in the image below how a bolt is more hazardous and acts like a bullet when hit.


Understand how bolt mounted on the outer shell of the helmet can act as lethal secondary fragments.
Therefore, to enhance a soldier's performance and confidence, the ballistic helmets must be free from bolts to provide uniform protection on the overall outer shell.

MKU's advanced technology such as Macromatrix technology, Reduced Helmet Trauma, Twistfit, Boltfree technology provides a uniform surface ensuring complete protection across the ballistic shell perimeter from secondary projectiles eliminating the risk of lethal injuries. Through No hole-No drill technology, all heavy iron bolts and screws are replaced by polymer fasteners. Lightweight holding structures are bonded directly to the external shell to take into consideration accessory rail and shroud removal, resulting in an advanced lightweight and safer helmet.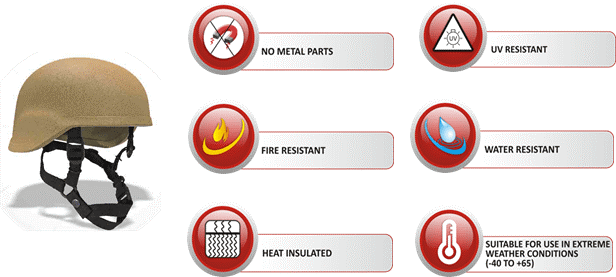 Advantages of Bolt free helmet
MKU's Enhanced Combat Helmets with Bolt Free technology has a better design capability for comfort and fitment and better compatibility with various critical equipment & mounting devices used by a modern soldier. These are designed to allow maximum sensory & situational awareness to soldiers as it offers an unobstructed field of view and increased ambient hearing capabilities. Here are some features of a bolt-free helmet from MKU.
Here are some smart technologies of a Kavro Ballistic helmet from MKU.
Macromatrix Technology
Reduced Helmet Trauma (RHT) Technology
It is Safer when it is Boltfree!
Stability Harness with 'Twistfit'
All weatherproof and Anti-Fungal Helmets
MKU's Kavro Ballistic helmets are available in different shapes such as High cut, Mid cut, PASGT and ACH configurations and provide better situational awareness, and compatibility with almost all modern head-mounted devices like Netro Night Vision Devices (NVD's), Communication equipment, etc. A soldier can easily fix these types of equipment with a Multiple Accessory Connecting System (MACS) Integrated with Helmet developed by MKU. These helmets are available in special harness systems augmented with a dial ratchet, which provides excellent stability during all types of combat operations and postures.
MKU experts are constantly working to develop more advanced technologies for ballistic helmets, keeping in mind the needs of the armed forces worldwide. These Bolt Free Ballistic Helmets are independently tested and certified and are manufactured in accordance to meet the higher threat level as per NIJ and STANAG standards.
To know more about helmets, click here.