Smart Trinity is the amalgamation of
smart functionality

,

smart design

, and

smart technology

. It forms the foundation on which all our solutions are designed, developed and delivered to our heroes.

Smart is a mind set, of always challenging the limits of design and technology, of exactly understanding the usage, requirement and environments, and then developing the most ideal solutions that make a difference. It is about thinking from the users perspective and not from our own.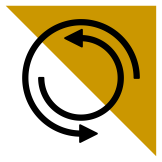 Pilot Seat Protection
Kavro Platform Protection provides modular and lightweight solutions for the protection of the pilots and co-pilots of all types of helicopters. Our pilot seat protection provides the pilot crew with a high level of protection against penetrating projectiles. The ergonomic shape of the seat component offers excellent protection against trauma sustained from turbulence and other environmental threats.
The Kavro pilot seat protection can be installed into aircraft designs for the best possible protection without impairing the operability of the equipment. These seat solutions are designed to ensure that there are no hindrances during the operation.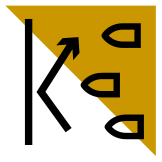 FLOOR PROTECTION
Kavro Platform Protection provides innovative protection solutions for aircraft floors. Our solutions withstand ballistic impacts, vibrations, shock, chemicals, UV Radiation, and fire as per all International Ballistic and Environmental Test Standards such as MIL STD 810-G.
Kavro floor protection systems are modular and easy to install and dismantle with the use of usual board equipment. These systems can be integrated into the original design in collaboration with the original equipment manufacturer or can be integrated into existing designs as a retro-fit application.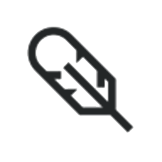 SIDE PROTECTION
Kavro Platform Protection deploys special structural components such as doors and ramps with great ballistic properties that can be integrated into the overall design of the flooring system.

CHIN BUBBLE PROTECTION
Kavro Platform Protection offers solutions for visible areas like the Chin Bubbles of the helicopter. For the take-off and landing of the helicopter, our solutions can be easily removed to have a clear ground view.
PROTECTION
Ammunition Threats
Small Handguns
Assault Rifles
Armour Piercing Ammunitions
Fragments
Heavy Machine Guns
PROTECTION
Threat Standards
NIJ 0108.01
EN 1522
STANAG 4569
Other